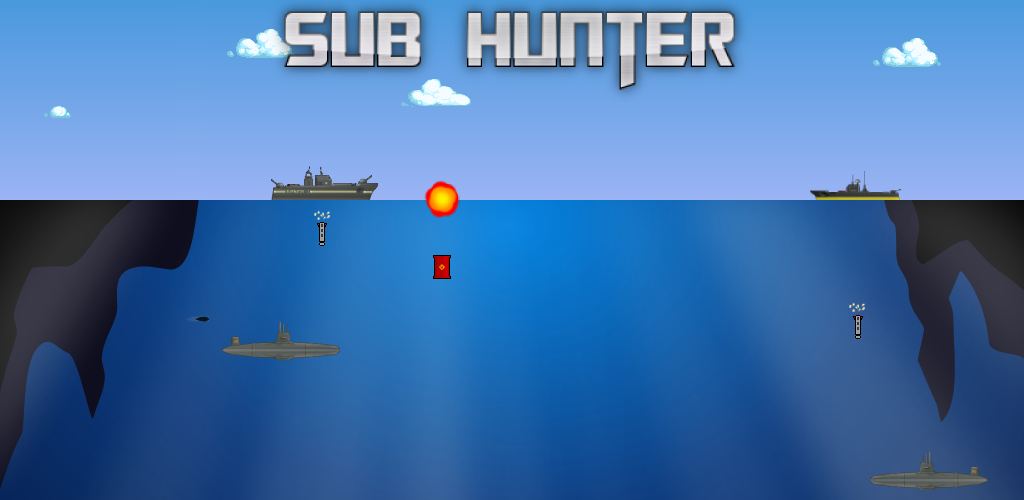 Sub Hunter
A downloadable game for Android
Welcome to Sub Hunter! Please enjoy the 12 stage campaign and try to earn all the victory medals! Also try endless mode for a more arcade style action! Use in-game money to upgrade your vessels to unlock their maximum potential!
A whole different play-style twist with Pacifist Medals!
Pacifist Medal - Earn the pacifist medal for each stage by staying alive to the end of the timer without firing a single shot. It is a puzzle, since the campaign stages are hand-crafted, you can learn the patterns of the enemy subs and firing timing to stay alive until the end!
Victory Medal - Defeat all the enemy subs within the time allotted!
Sharpshooter Medal - All of your shots fired must connect with an enemy sub or mine!
Flawless Medal - Win the stage without getting hit by any enemy mines!
Domination Medal - Earn both the Sharpshooter and Flawless medals simultaneously!
Download
Click download now to get access to the following files:
Also available on